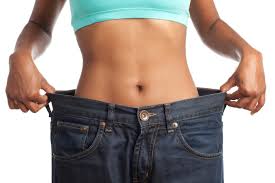 08|2023
Hi, guys! Nurse Practitioner Britney Jackson here at Jackson Health and Wellness Clinic bringing you some more insider details about our injectable weight loss medication subscription program and member benefits to help you meet your weight goals. If you missed last month's blog all about GLP-1 medications, you can check it out here!
As of August 25th, our patients for the year 2023 have lost 975 lbs which averages out to about 24–25 lbs per patient! That's amazing!
How are they doing it and how can you get those results as well?
Let's talk about it. The first thing that our patients get access to through our membership program is our accountability and support. We all know what to do to lose weight. It's just making ourselves do it. That's the hard part. So we highly recommend all of our patients come to the clinic a minimum of once a month to meet with one of our nurse practitioners to follow up & see how you're doing.
Individualized nutrition and exercise plan.
Everyone is different. There is no one size fits all as far as nutrition goes, because we all like different foods. We eat different times of the day. Some people like breakfast, some people don't like breakfast. So we work with you to create a plan that works for your lifestyle but still fits within healthy nutrition. And it is a lifestyle change. It is not a diet. We don't like the word diet because diet implies a short term goal, and we are really looking to make long term lifestyle changes.
Same thing with exercise. Not everyone wants to go to crossfit. Not everyone wants to go to yoga. So we work with you to create a plan that is just for you. So, number one, accountability and support. Number two is nutrition and exercise counseling. Number three will be taking a look at metabolic causes as to why you are having trouble losing weight.
Is it your stress? Is it your sleep? Do we need to check your hormones? Is it a thyroid issue? There are multiple causes for inability to lose weight and we want to make sure that we track all of those avenues.
Medical Intervention
Not all of our patients take medications to lose weight; for many of them, the accountability and nutritional and exercise plans are all they need to get them on the road to losing weight. But some folks need a jumpstart that can often include medication of some sort. So there are several options that we have.
Metformin, Wellbutrin, alone or in combination, Phentermine alone or phentermine in combination with Topamax, which is Qsymia. There are many options depending on your needs and goals. And then there are the GLP-1 medications that we talked about last month, which would be Wegovy and Saxenda.
Other patients have found a lot of help recovering their energy and motivation with B-12 shots! These can be great for replenishing depleted amounts of this essential vitamin that helps our body with energy.
We also offer Micc and Lipo-Mino injections, given once a week, which also help boost your energy, boost your metabolism, curb your appetite, and help your body convert fat into energy. Love, love, love. Now, these are all natural. It's nothing but vitamins and minerals.
I highly recommend scheduling your consultation so we can help you figure out the best course of actions for your weight loss goals. All of the medications we mentioned have their pros and cons, and certain parameters that you have to meet in order to get them.
Benefits of our Subscription
A lot of pharmacies are on backorder for GLP-1s and many insurance companies don't cover them. So they can become very, very expensive (upwards of $1700 a month if you want to pay for those out-of-pocket), which most people are not going to do.
So we have created an alternative plan: We have a monthly weight loss subscription plan that includes all of the things that we mentioned (accountability and support, nutrition, exercise, body and hormone assessment, all of that!) in addition to medication that is a compounded version of some of the popular weight loss drugs.
Medications We Offer
So we have a compounded version of Wegovy, which is called Semaglutide, and we have a compounded version of Mounjaro, which is called tirzepatide. These medicines are ordered from a compounding pharmacy, so I want to make it very clear that they are not Wegovy and Mounjaro. They are compounded versions, so they are very similar. They work the same and have the same side effects, but they are not the brand name medication.
Each one of these monthly subscription plans starts at $350 a month, and it just kind of depends on which medication you choose and what current dose that you're using. There is an initial $125 consultation fee when you come in to talk to us about it. But these weight loss subscriptions are very popular right now. It's a great alternative for people who can't undergo the injections or their insurance doesn't cover them.
Schedule your Consultation!
Want to get in on the weight loss membership? Want to find out if you qualify for these medications or if you're ready to get started? Give us a call! Our phone number is (270)629-6722. We are on Instagram, Tik-Tok, and Facebook. You can also stop by the office!
We look forward to helping you reach your weight loss goals!
---
Watch today's video & subscribe to our monthly newsletter for news, special offers, events, and more!
Sign-up: http://eepurl.com/ilJzjw
• • •
Follow us on social media:
Instagram: @jacksonhealth_wellnessclinic
Facebook: fb.com/jacksonhealthandwellness
☎️ (270) 629-6722
📧 jacksonclinic@outlook.com
jacksonhealthandwellness.com
📍 102 Physicians Blvd, Ste B, Glasgow, KY
Categories:: Uncategorized